Autodesk and CGarchitect, a leading online magazine and end-user community for visualization and design professionals, announced this year's winners of the 2015 Autodesk Excellence in Infrastructure Competition to spotlight some of the world's best applications of Building Information Modeling [BIM] for civil infrastructure projects. 
In its fourth year, the Competition honors Arup, Costain and Ramboll – Parsons Brinckerhoff Joint Venture, and HNTB as the Competition's first, second and third place winners for their transit and bridge projects. The competition also recognizes CivilE, LLC  as small project award winner, and Dawn Digital Pvt. Ltd. as the visualization award winner.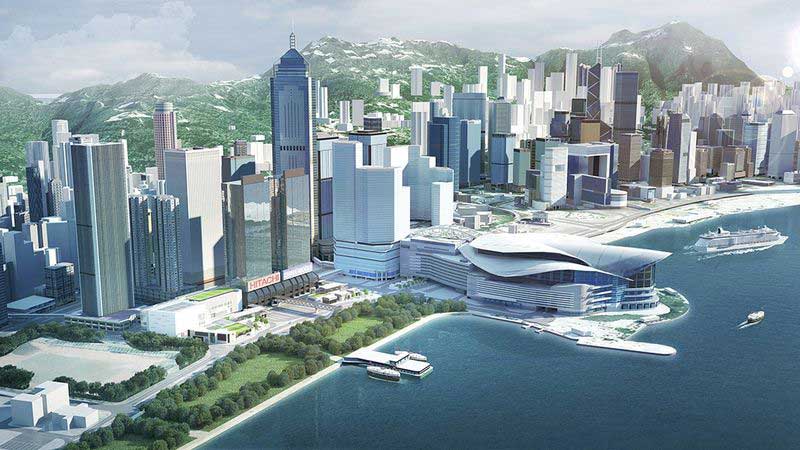 1st Prize was won by Arup for the MTR Shatin to Central Link. This is a 17km-long railway line expansion undertaken by MTR in Kowloon and Hong Kong Island.
2nd Prize was won by Costain, Ramboll – Parsons Brinckerhoff Joint Venture, for the Transport for London (TfL) Hammersmith Flyover.
3rd Prize was won by HNTB Corporation for The City of Los Angeles Bureau of Engineering Sixth Street Viaduct project.

There were other award categories. The 'Small Projects Award' was awarded to Civil E, LLC for the Walnut Park Apartment development in Austin, Texas. The 'Visualization Award' was awarded to Dawn Digital Pvt. Ltd. for Godrej BKC in Mumbai.
The judges for the awards were Bob Drake, Zweig Group; Gene Roe, The Future of the Built Environment; Dr Geoff Zeiss, Between the Poles Consulting; Justin Lokitz, Business Models, Inc.; Matt Ball, V1 Media.
All these projects involved the innovative use of BIM technologies, and further details and greater project descriptions are provided on the source page below. The competition has been held annually since 2012. Details of past years' winners are available on the source site.
Source: http://www.infrastructure-excellence.com/2015-winners
Link to CGarchitect: http://www.cgarchitect.com/
BIMIreland.ie will keep you updated on BIM news.