FRESCON Limited is a relatively unknown yet successful BIM service provider in Ireland. Monika Filusch, the CEO of the company talks to BIMIreland.ie about BIM 4D coordination and planning and its true value for the construction industry.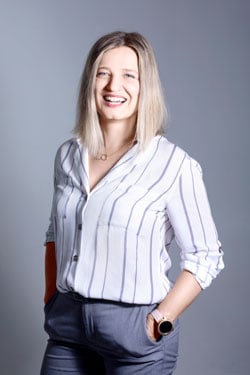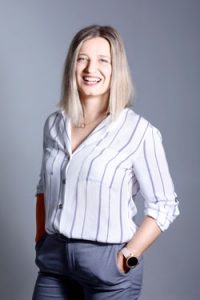 For some it's just a sequence of pretty pictures but for others, it's the core tool for effectively reducing project risks and improving overall project understanding.
We're talking of course about 4D coordination and planning. Most people have heard about it, but do they really understand what it means? And of those that are familiar with it, many underestimate, underutilise and in some sense misunderstand its true potential for the successful outcome of a project.
My name is Monika Filusch, I am the CEO of FRESCON Limited. For the last nine years, my team and I, located between our offices in Poland, Germany, and Ireland, have been supporting Irish main contractors in winning and working on the construction of small, medium and large-scale projects across a wide field of sectors including education, data centres, energy, residential and health to name a few.
So what is 4D? For me, 4D coordination and planning is simply your project model, past or future, multiplied by 'time'. When I speak about 4D in this article however, I am specifically referring to the representation of a construction timeline within a federated BIM model that represents as-built works that have taken place as well as projecting works that have yet to take place. The level of detail we as a company go into from tender right to final construction is dependent on the project stage and complexity.
How our 4D planning works is that we regularly sit down with all teams on our projects obtaining real-time information on current and proposed activities and inputting them into the model and timeline. What are the biggest benefits of 4D? When talking about as-built information, from our experience a well-documented programme synced with a 4D timeline reduces massively contractual disputes and claims. As for 4D modelling of future works, well, this we find clearly highlights time-related issues such as physical clashes, access and constructability issues and allows us to spot these well in advance which gives the project teams the rare commodity of time to resolve the issues at hand. This leads to reduced costs for the client and to a far more harmonious relationship between client and main contractor teams. In short, I have found that people no matter what side of the fence, find it very hard to argue with a 4D modelled programme.
Further benefits of 4D is gaining more control over space and access on site. Various departments including logistics, health and safety, etc, tend to use our 4D models to work out their short-term plans on sites, be it workspace accessibility, laydown areas, traffic movement routes and more, such is the level of detail that we go into.
From our experience, over the past decade, 4D has been mainly used as a graphical representation of proposed programmes at tender stage to give a future client a concise understanding of how their project is going to be built and managed logistically. But it shouldn't stop there.
I am delighted to see that this potential is being picked up more and more in the last 2 or 3 years with major Irish contractors and going beyond the minimum that is expected during the lifetime of projects in relation to 4D planning.
But to get the most out of this intricate BIM discipline, greater investment into equipment, the right people and the information that we feed into the models is required, and as a result, greater benefits can be expected.
This process however should not necessarily be used only by main contractors working on a tender or live project but could and should also be utilised by developers, architects, specialised sub-contractors and other players within construction to analyse and project the validity of designs, site logistics and costs and we hope very much that FRESCON can play a part in this development within our industry.
Follow BIMIreland.ie on Twitter, LinkedIn and Instagram for industry news and views.