CitA Co-Founder Dr Alan Hore and Keynote Speakers talk to Irish building magazine about the upcoming CitA BIM Gathering in Galway's Galmont Hotel on 26th September and they tell us it will be an event packed with learning and networking opportunities for attendees.
The 2019 CitA BIM Gathering is almost here. The Galmont Hotel is the venue for this year's conference in the West of Ireland. The one-day event has a top line-up of speakers and presenters. Seán Canney, Minister of State for Natural Resources, Community Affairs and Digital Development will provide the opening address to the conference, and his speech will focus on construction in the West and the importance of digitising the Irish construction industry.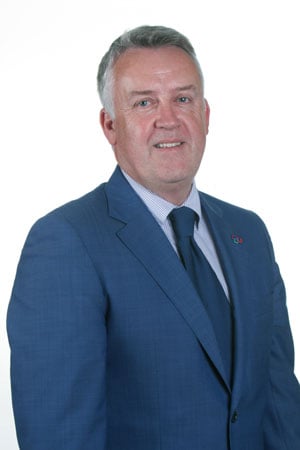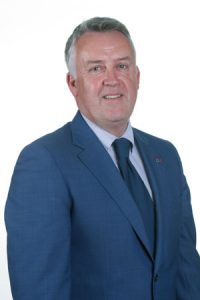 The 2019 CitA BIM Gathering keynote speakers come from home and abroad and are as follows: Gerry Carty, Managing Director, RPS Consulting UK & Ireland; Dr Bill East, Founder of Praire Sky Consulting; Sandra Gannon, Senior Design Researcher, IBM; Vicki Reynolds, Digital Manager, Multiplex Construction; David O'Brien, Head of the Construction Procurement Policy Unit, Office of Government Procurement; Jaan Saar, Head of Digital Construction, Estonian Ministry of Economic Affairs and Communications; Christoph Rothballer, Global Co-Lead of the Center for Mobility Innovation at Boston Consulting Group; and Paddy Ryan, CEO of GagaMuller.
CitA Co-Founder Dr Alan Hore speaks to Irish building magazine about what attendees can look forward to in Galway.
Alan says that whilst the benefits of attending the conference are different for everyone, the overarching benefit is the gathering of like-minded individuals from across the country to learn, discuss thoughts, network, share ideas, create ideas and ignite motivation to use BIM in their everyday business. Having reflected on the keynote messages and the suite of almost 50 additional presentations, Alan believes these will collectively motivate delegates by:
1. Articulating BIM's benefits across the entire lifecycle.
2. Thinking of BIM as a value creator, not as a cost factor.
3. Approaching BIM as the essential first step to broader adoption of Digital Construction by the Irish AEC community.   
In addition, he says there will be recurring themes of collaboration and digital enablement throughout the event by:
1. Discussing the use of integrated contracts that redefine risk-return mechanisms.
2. Learning of the benefits of early  collaboration and communication among stakeholders.
3. Learning how to adapt to ISO 19650 data sharing standards.
4. Establishing BIM skills along the full value chain.
5. Learning how to change behaviours and processes, not just technology.
Alan informs us that the keynotes were carefully selected to convey a local, national and international message. "Gerry Carty and Sandra Gannon will bring a local message. Gerry brings a vast array of experience in his role, leading RPS since 2012. Gerry will speak of the critically important role that BIM has played in the continuous growth and expansion of the RPS Group both at home and overseas. Sandra will share her experience as a senior design researcher in IBM focusing on Facilities and Asset Management. We are hoping that Sandra will provide an insight by reference to a local portfolio of case studies.
"Paddy Ryan from GagaMuller will provide an insight into the innovative use of technologies in forward-thinking organisations whilst David O'Brien, Head of the Construction Procurement Policy in the Office of Government Procurement will provide an update into the challenges and response of the Irish Government to working with BIM on public works projects into the future. Christoph Rothballer, Global Co-Lead of the Center for Mobility Innovation at Boston Consulting Group will provide an overview of the key findings from their joint WEF-BCG project on the Future of Construction.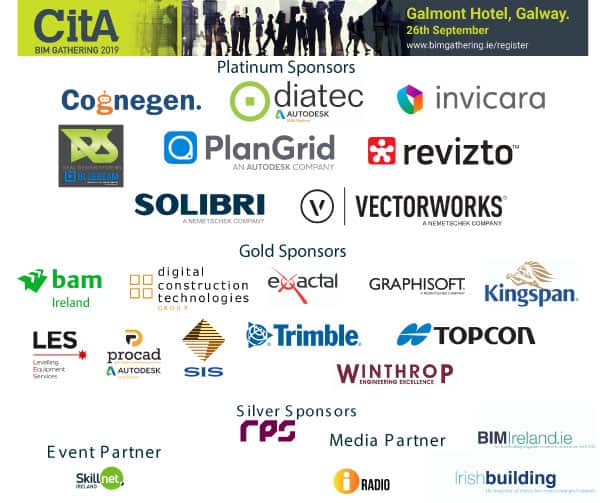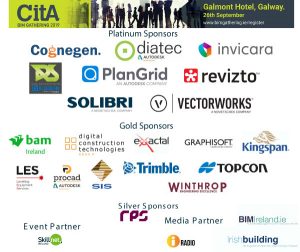 "Three international renowned speakers: Dr Bill East (USA), Vicki Reynolds (UK) and Jaan Saar (Estonia) where selected to address specifically the three themes mentioned i.e. motivation, collaboration and enablement that collectively address the World Economic Forum Action Plan to accelerate BIM Adoption. Dr Bill East best known as the inventor of COBie will provide an update on its application for contractors but also more broadly for Lean Handover. Vicki Reynolds will speak about the 'Model First' approach that is presently adopted by her employer Multiplex in the UK. Jaan Saar will speak of the innovative leadership stance taken by the Estonian Government in the development of an e-construction platform in 2018 – a digital integration platform to connect data and services throughout the building lifecycle. Jaan will explain the main goal of the e-construction platform to increase the efficiency and transparency of the public process, make BIM 'business as usual' and create added value from new digital products and services. Jaan will explain how the platform is set to launch in 2020 and plans to start issuing building permits based on automated checks of BIM models in January 2021."
Discussing the location of the 2019 CitA BIM Gathering, Alan speaks positively of the Digital Construction capabilities, and academic and industry partnerships developed in the West. "Much of the innovative use of BIM has emanated from the western region, in particular, the innovative partnership between RPS and GMIT in the development of the Higher Diploma in Engineering in BIM which is a multiple award winning course. In addition, Galway-based 2019 Irish Construction Excellence Awards recipients JJ Rhatigan Building Contractors and Glan Agua are just two examples of local excellence in the use of BIM in the West of Ireland."
Alan says it was a strategic decision to move the Gathering outside of Dublin, and Galway was an obvious choice. "There has been a proliferation of events in Dublin, particularly in the past few years and it was a good time to showcase the great work of the western region. I am confident that the quality of the programme will provide a compelling attraction for delegates and that our Western BIM Region contacts will support this event." The CitA team are working hard to make this Gathering even bigger than its predecessors in 2013, 2015, and 2017. As with past Gatherings, the keynote speaker list is impressive. Paddy Ryan and Vicky Reynolds speak to Irish building magazine.
Paddy Ryan, CEO & Co-Founder of GagaMuller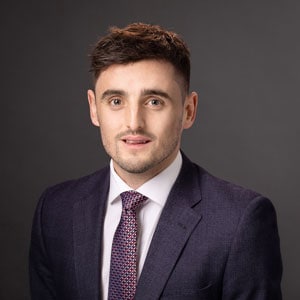 Paddy Ryan has worked with two top contractors that are leading Digital Construction: Mace and BAM Ireland. After getting experience with these companies he set up his own business, GagaMuller with business partner and friend Thomas Gillen in early 2018. The company is establishing a reputation for digital project management expertise and software application development. Speaking with Paddy about the CitA BIM Gathering, he describes the work of GagaMuller. "GagaMuller Group is a technology start-up within the construction industry with a vision for automation and data analytic solutions to deliver end to end project management. The Group is split into two companies. The services company offers expert project management consultancy in mega-scale projects such as data centres, advising clients on their PMO & digital roadmap. The tech company has developed its first product, 'Planloader', for the industry."
Planloader is a location based task & resource management platform. Planloader offers the ability to coordinate and collaborate your project's activities and available resources in a clever unique 2D pathfinder view. "Planloader will be released around the time of the CitA BIM Gathering, and attendees will get to hear more about this app at the event. We have a 7 member team working on the app and are working to deadlines." Planloader will be the first part of a three-piece set of construction management tools.
The digital project management side of the business is booming, with the company working with mega-scale clients here in Ireland, the UK, Scandinavia, mainland Europe, Dubai and now expanding to Australia. Speaking of clients' demands from the industry, Paddy says there is an increase in clients' knowledge, interest and expertise. "Clients are starting to see the 'wood from the trees' and see the positive use of BIM and use of data over the lifecycle of the asset they are building. I have worked with very educated clients in the past few years. Clients are taking control of the Common Data Environment and data from BIM 360 Field."
Paddy's Gathering keynote will be on the Digital Construction services and products market. "I attended CitA BIM Gatherings in the past. With this experience, I will use my keynote to look at what is available to companies in the market. I will give a learning session and I want companies to come away from The Galmont knowing that they learnt something new. I think this should be the goal of all the keynotes. When I gave a presentation at the 2015 CitA BIM Gathering, I said to my co-presenter, let us give a talk that people can take something away from. My presentation was on PAS 1192 and in the days and weeks after I got emails asking for more information on the topic, and I responded with documents on the topic."
Paddy has assisted the CIF with the BIM Starter Pack and says there are a lot of companies that need leadership and experts to lead by example. The CitA BIM Gathering is an opportunity Paddy says. "The keynotes must give information that people can take away and make use of in their work. I tried to get to as many of the breakout sessions as possible at the 2015 Gathering. I had a pen and paper and I was taking down as many notes as I could. It was a good learning experience; I was following up on information for about 3 months after the event."
Paddy is impressed by the Galway-Mayo Institute of Technology's BIM work and wants to hear more about the Higher Diploma in Engineering in Building Information Modelling and to see some of the breakout sessions, especially the session on quantity surveying. "At this year's event in Galway I am looking forward to hearing about the course GMIT and RPS have developed. That diploma has provided great graduates to the industry over the past few years, and the two organisations deserve great credit. The course won a number of awards in 2018, and it's not going unnoticed in the industry. From reading the programme over the past few days, I see that there is a breakout session discussing BIM for quantity surveying. Once the commercial teams buy into BIM, we will see the true benefits of BIM in the industry. This breakout session will be interesting."
Paddy is looking forward to the Galway networking opportunity. "I hope to see new attendees and some old faces at The Galmont in September. I have no problem following up my presentation with giving people interested in the topic additional information."
Vicki Reynolds, Multiplex Construction Digital Manager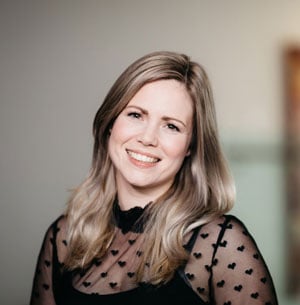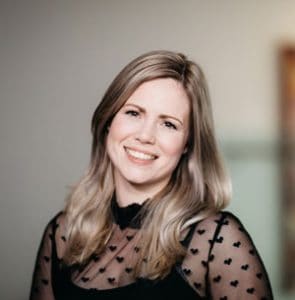 Vicki Reynolds is a Digital Manager with Multiplex Construction, a premier global construction company that has been delivering iconic projects for over 55 years. Vicki's role at Multiplex covers a number of duties, and aside from this role she is very active with Women in BIM and in the UK BIM community. "My role consists of digital upskilling within my organisation, forming and delivering training plans for BIM and digital skills, along with managing pre-construction for the digital team. I also work closely with peers in the wider industry to review standards and ensure collaboration to drive the industry forward digitally.
"I am also the London Regional Lead for Women in BIM, working to attract women to the industry and to retain and promote them once they are here. I organise a number of event partnerships and networking events throughout the year to provide learning and networking events, and I talk regularly at schools and colleges to promote construction to young girls. I thoroughly enjoy the work I do – it's exciting and constantly changing."
Vicki's CitA BIM Gathering keynote topic is titled 'The route to "Model First" project delivery'.
Vicki outlines for us some of the content of her presentation. "In 2018 Multiplex made the commitment to become a 'Model First' organisation, placing BIM models and attributed data firmly at the centre of project delivery. This led to the creation of a minimum digital standard for all Multiplex projects which required a review of core business processes, documentation, education and contracts, along with client, consultant and subcontractor engagement. During my presentation, I will explain how this change was managed and implemented, including challenges and opportunities."
This topic will be interesting for attendees and Vicki says the sharing of information is critical for the industry to advance. "Sharing stories and lessons is absolutely crucial if our industry is going to successfully digitalise. For so many years we have failed to share knowledge to the detriment of digital progression, and now, with the opportunity of BIM and good data management to increase safety and reduce waste significantly, it is part of the social responsibility of our industry to make digital methods business as usual."
The aim of Vicki's keynote is to encourage collaboration and to share her successes and struggles so far. "I would like the audience to take away some practical advice on how to create 'Model First' project environments, or at the very least become inspired to use BIM in a more standardised and collaborative manner."
Vicki is looking forward to Galway and meeting the Irish BIM Crew at The Galmont Hotel and attending as many of the breakout sessions as she can. "It is always exciting to break out of the London bubble and hear viewpoints and experiences from other regions. Also, the agenda so far looks fresh and interesting, packed with speakers I have not heard before and topics that really pique my interest. I'm looking forward to catching as many varied talks as possible."
This is the highlight of Ireland's Digital Construction calendar; not to be missed!
Book your tickets today at www.bimgathering.ie/register
To book tickets please email: admin@cita.ie
Follow BIMIreland.ie on Twitter, LinkedIn and Instagram for industry news and views.