Operam Managing Director Paul Shillcock spoke to Irish building magazine about his company, his work in Ireland, information management and developing standards.
As co-author of PAS 1192-2 and author of ISO 19650-2 Paul Shillcock is well known in the international Digital Construction community. Paul has spoken at a number of CitA events in recent years and Operam has worked with Irish public and private sector clients. Irish building magazine asks him about his career, how his business developed, his Irish clients, BIM adoption in Britain and authoring standards.
Can you describe your professional background and how Operam was established?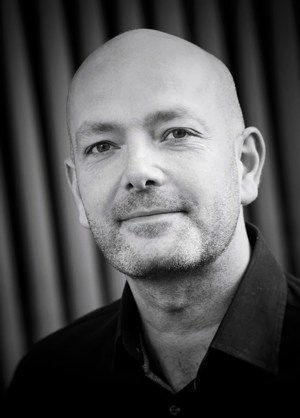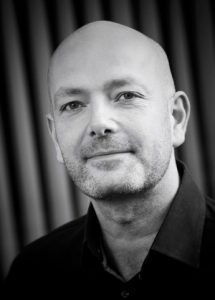 I come from a civil engineering background and started my career on the drawing board. Shortly after, I moved on to the electronic drawing board, aka computer-aided design. During that time I became interested in the relationship this had with behaviours and culture. For the past 20 years, I've focused on the management of information instead of engineering.
In 2007 I joined London Underground. I was responsible for improving how the organisation procured, managed and used information about its assets. This was around the same time that BS 1192 was published. I then set about aligning London Underground's business processes with industry standards and best practice. Developing the new approach was not enough. We had to engage the people in the organisation better, so I set up a business change programme to support adoption. London Underground became known as one of the more informed public sector clients.
I then got involved in the UK Government's BIM initiative, led by Paul Morell, the UK Government's Chief Construction Adviser. To support this, I was asked to co-author PAS 1192-2, which is the framework document for BIM Level 2 in the UK.
What is your advice on transitioning from the UK 1192 series to the ISO 19650 series?
Keep calm, and carry on! Organisations that have already aligned to the UK 1192 series should have a smooth transition. This is because the UK 1192 series is at heart of the international standard. However, some organisations think they have aligned with UK 1192 series, but they may have not interpreted it correctly. ISO 19650 is more usable, and the responsibility assignment is clearer.   
Briefly, can you tell us about your roles in the development of national and international standards?
B/555 within the BSI deal with all standards relating to the construction industry and they engage industry experts to provide expertise to develop the standards. PAS 1192-2 was the first standard I was involved in co-authoring, and I have supported many of the standards relating to BIM Level 2 in the UK. For the ISO 19650 series I am a UK Expert on the international working group.
Can you tell us about Operam and your services?
I set up Operam in 2012 to help organisations to align their business processes to industry standards and best practice. Our core business is providing advisory services, where we use our digital transformation framework to communicate the journey to organisations. This helps adopt new ways of working. We also provide education to teams on the management of information during the delivery and operational phase of assets.
In 2014, I was asked to elevate the UK 1192 series to international level and this led Operam to develop an online learning solution, Operam Academy, to help upskill the construction industry. This learning material is for the ISO 19650 series. Our official launch was in January 2019. Operam picked up the BIM Show Live award for best training programme.
What organisation level do you focus at?
Operam's focus is at the organisation level instead of the project level. From a transformational viewpoint there is more influence at organisation level. We focus on the upstream activities of the information management process, identifying the need for information and building better teams from a procurement and planning perspective. Operam help organisations understand where they are at, where they need to get to, and how that journey will look.
Can you tell us about your Irish public sector clients and the services you provide them?
Operam is very active in Ireland. Our first client was the Grangegorman Development Agency. Operam provided strategic advisory services and education programmes to the leadership team.
Operam then worked with Transport Infrastructure Ireland on the new MetroLink, providing advice and guidance on information management. Operam continue to act as a client advisor to help put tenders together, assess tender responses, and provide advice and guidance help throughout the appointments.
Operam started working with Dublin City Council twelve months ago and continue to help them with their strategic objectives, and working with stakeholders. They are at an early stage of their journey.
Can you tell us about your private sector clients and the services you provide them?
RPS Consulting Engineers is a client. RPS was one of the first companies to adopt our Digital Transformation Framework. RPS wanted to develop a unified standard approach to the management and production of information across their Irish offices.
BAM Ireland were one of the first companies to use Operam Academy. They also helped us develop the platform and did testing for us before the site went live. We did a soft launch with them. BAM have used our online training for the past 9 months. Roadbridge is another Irish contractor client, we are helping Roadbridge align their business processes with the new ISO 19650 series.
What are your unique selling points?
As an author and practitioner of the international standards we can provide in-depth knowledge and practical advice to our clients from the perspective of a client and supplier. Operam have worked with public sector clients in the UK, mainland Europe, the Middle East and Australia so we bring in international experience. Operam can set up online knowledge sharing between organisations. For example, we introduced MetroLink to Crossrail. Operam have experience of major programmes: London Underground, Doha Metro, HS2. We have launched an award-winning online learning platform based around the ISO 19650 series.
Operam have independence, we are not bidding on work as a contractor or consultant; we are not affiliated. Customers know they are getting unbiased advice based on unrivalled knowledge and experience. Operam gets repeat work with word of our services spreading by word of mouth.
What are the main differences between the work you do with public and private sector clients?
Public sector organisations feel they need to know more than they should. Generally, organisations have to provide the technological and commercial environment for the supply chain to collaborate. Identifying the information they need and working on the tendering process is key, so we work with them on procurement, the commercial side and education.
On the supply side one of the issues is usually the bid teams don't know how to respond and often over-sell. We help them understand what adds value and how to plan the production and delivery of information effectively. The lines are getting blurred. Contractors like BAM Ireland are now covering the lifecycle from design and construction, to the operation of the buildings. They are both the client and the supply side.
How has public sector BIM adoption worked in the UK?
There are areas where it is not happening, and there are areas where it is. The initial strategy was push-pull, with the supply side pushing the benefits of BIM. The catalyst for BIM in the public sector was the UK Government Construction Strategy (2011), providing the pull from the public sector client side. Setting up the BIM Task Group was critical and this has transformed into the Centre for Digital Built Britain. When the role of Chief Construction Advisor was ended this stalled the momentum of BIM adoption in the public sector.
What are the main challenges in public sector BIM adoption?
Public sector mindset, experience of procuring a virtual asset, the change from cost to value, the whole-life approach – there is still too much emphasis on capital costs.
Is there resistance to change?
Yes, there is change apathy. Construction is not good at managing change. Many organisations do not have the in-house capability to manage change and construction is technology focused and not people and culture focused. There is a lack of investment
in training within construction. However, this is changing. Construction leaders are looking at culture. The question is not "Will we do a BIM project?" it is "Will we manage information effectively?"
BIM as a term is a great term but I think it has served it is purpose now. It is time that we looked at the function of information management.
From your experience, what could we benefit from in the Irish public sector?
The right people are leading BIM but there needs to be greater resources from government. A role like a 'Chief Government Advisor' could help gain traction within the Irish public sector.