BIMIreland.ie chats with Topcon about the company's products and services and hear about the UAV technology Topcon will be exhibiting at CitA Tech Live on November 8th & 9th.
The Topcon Corporation was founded in 1932, and since then has established itself as a global affiliated company, with subsidiaries including 86 companies, which span across 27 countries.
With a strong heritage in GPS hardware manufacturing, the Topcon Positioning Group has developed to offer solutions that enable customers to manage the entire workflow of their projects. The company's high-precision technology ensures increased efficiency across construction, ultimately improving and optimising project delivery. With tailored support across a number of specialisms including surveying, civil engineering, machine operation and Building Information Modelling, Topcon positioning has the expertise that enables construction industry professionals to work smarter and more effectively.
CitA Tech Live media partner BIMIreland.ie speaks with Topcon about the company's products and services. 
Can you describe your products and services?
Topcon designs, manufactures, and distributes precise positioning products and solutions for surveying, construction, agriculture, civil engineering, BIM, mapping and geographic information system (GIS), asset management, and mobile control markets.
Not only does Topcon lead the field with cutting-edge surveying, monitoring and construction equipment, the company is committed to wider issues like helping to close the construction skills gap by supporting and training the next generation of engineers and surveyors through our partnerships with third-level colleges and universities.
What makes your products stand out from the competition?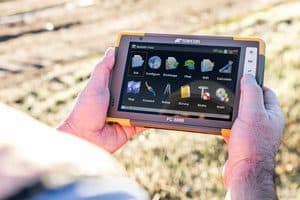 Topcon has a long history of delivering quality assured technology which passes rigorous testing before launch. Its products are field, dust and storm-proofed to ensure they're durable and reliable in the toughest of circumstances. Not only that, but the easy to use nature of its products are specifically designed to get projects in the field up and running fast. That's why Topcon hardware is designed for use right out of the box.
In addition to this, Topcon technology works with any machinery – meaning customers are not locked in to any vendor, even for positioning tools, and the technology is configurable and based on open source platforms so can fit into any project workflow.
Topcon partners with some of the biggest technology brands in construction – including Autodesk, Bentley Systems and Intel – to bring the optimum combination of hardware and software to a project.
Can you describe what you will be exhibiting at CitA Tech Live?
Topcon will be exhibiting UAV technology which can be used to capture data quickly on site, even in difficult to reach areas.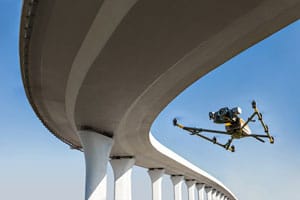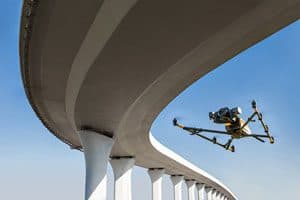 The Topcon Falcon 8+ is a rotary-wing UAS (Unmanned Aircraft System) and features first-in-class sensors, active vibration damping, and compensating camera mounts for solid performance. The drone is perfect for capturing all perspectives, oblique as well as nadir, while providing flexibility for immediate takeoff and soft landing. Meticulously designed and built in Germany, the Intel Falcon 8+ Drone – Topcon Edition is known for precision and reliability.
With MAVinci software, the Topcon Sirius Pro UAV can be hand-launched. The device features automatic flight planning and high accuracy GNSS RTK mapping eliminates the need for GCP's. It's fully operational up to wind speeds of 50km/h and gusts of 65 km/h and includes a high-resolution 16MP Fujifilm X-M1 camera.
Topcon will also be showcasing a LN-100 Layout Navigator, which is a single-operator solution for precise 3D mapping and the Topcon FC-5000 tablet, which provides the processing speed of an office computer directly to the worksite.
CitA Tech Live takes place at Croke Park on November 8th & 9th. You can register here.
Follow @CITA_Ltd & @BIMIreland on Twitter #CitATechLive