For the Irish building magazine 'Irish Abroad' Series Niall Kane, Head of Digital Engineering at VINCI Construction UK talks about his work leading and managing an elite team, UK BIM adoption, Brexit, and his experience as an ICE Awards Judge.
After flying into Dublin earlier this year for the ICE Awards Interview Stage presentations at the Mansion House, Niall talks to us about his work with a passion, describing what it is like working for the largest building contractor in the world, leading and managing VINCI Construction UK's elite Digital Engineering Team, titled the "Digital Avengers". 
What does VINCI UK offer the construction industry and what are its main interests?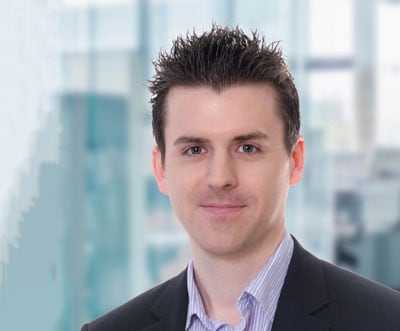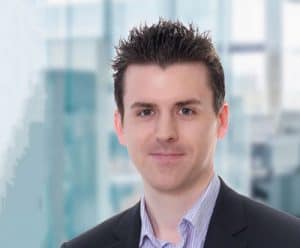 VINCI is a world leader in concessions and construction. The VINCI name symbolises the best in innovation, creativity and technological mastery, befitting for a Group that harnesses a culture of innovation to deliver technical expertise in tackling the most complex of projects.
VINCI companies in the UK turn over in the region of £2 billion per annum and employ circa 9,000 employees. This represents 6% of VINCI's €38.7 billion turnover and 30% of VINCI's European turnover outside France. VINCI employs over 185,000 people in 100 countries around the world.
VINCI Construction UK is a national construction and facilities company and is the largest British subsidiary of VINCI. VINCI Construction UK has strong relationships with other VINCI companies and subsidiaries and, as a result, can leverage ideas, skills and entrepreneurial flair to deliver top-quality work in all sectors.
Tell us about your experience with Skanska UK before joining VINCI UK?
Before joining VINCI UK, I worked at Skanska UK as a core member of the central Digital Engineering Team established to improve operational excellence and digital project delivery. One key objective delivered by the central team was to achieve Level 2 BIM accreditation with the BSI. This milestone was successfully achieved in December 2015.
Did your Irish construction experience benefit you in the UK?
I was very fortunate after university to work for innovative Irish companies such as Murphy Surveys before moving to the UK. This opportunity allowed me to improve my geospatial knowledge and appreciation of surveying. While at Murphy Surveys I was also able to learn and utilise the latest survey technologies. This knowledge greatly influenced and assisted my early career development. 
Tell us about your duties as Head of Digital Engineering?
My main duties consist of:
Driving digital transformation at VINCI Construction UK;
Leading and managing the central Digital Engineering Team;
Developing and implementing digital processes to deliver improved project performance;
Supporting work winning and existing site operations;
Leading internal innovation programmes and the dissemination of knowledge. 
Can you describe the VINCI Construction UK Digital Engineering Team?
I am very proud to lead and manage the Digital Engineering Team at VINCI Construction UK. These 15 team members are internally referred to as VINCI's "Digital Avengers". Each team member is like a superhero in their own right with specialist engineering knowledge and digital skills. The team provides a central function to the four operating divisions of VINCI UK. These four divisions consist of Taylor Woodrow (Civil Engineering division), VINCI Construction UK, VINCI Facilities UK and the Technology Centre.
What achievements are you personally most proud of to date at VINCI?
I am most proud of developing a climate for change in the business by enabling a digital culture through Digital Engineering. We are already experiencing the positive impact of Digital Engineering on operations. We have seen immediate improvements in Health and Safety, Quality and Productivity since the formation of the Digital Engineering Team in April of 2017.
Please outline and describe the BIM projects you have ongoing and those upcoming? 
We have many exciting BIM projects in the four divisions of the UK business. These projects are highly complex multi-discipline projects, often delivered in demanding circumstances that our teams find stimulating, challenging and rewarding.
A2070 (south of Ashford) conflicts with local traffic from Hythe Road and Kennington Road. The scheme is intended to improve the M20 by constructing a new junction, 700 metres south-east of junction 10. The new junction 10A will comprise a roundabout over the motorway, new slip roads and a new link road to the A2070, with traffic signals on parts of the junction and two 3 lane bridges. The scheme includes the removal of the east facing slip roads at the existing junction 10 and the construction of new pedestrian and cycle bridge over the M20 from Kingsford Street to the A20, demolishing the existing Highfield Lane Bridge.
The White Hart Lane Station Upgrade involves creating a new station entrance and a new ticket hall south of the current station building. This will allow for improved passenger flows by providing step-free access to the centre of the platforms as well as creating an opportunity for community activity within the area. There will be a new Station Building to the South of the existing station at a more central location along the platform that will support both the redevelopment of the Tottenham Hotspur FC stadium and London Borough of Haringey High Road West Plan.
What have been the biggest projects and who were notable clients requiring BIM?
The two largest BIM and Digital Engineering projects at VINCI currently are New Covent  Garden Market for the Covent Garden Market Authority and High Speed 2 (Lot N1 and lot N2) for High Speed 2 (HS2) Limited.
What project stands out?
The regeneration of the New Covent Garden Market site. This landmark 10-year project, the largest in the Nine Elms regeneration area, will see the delivery of over 500,000 sq ft of new state-of-the-art market facilities across a 37-acre site which will house the 200 market businesses currently employing around 2,500 people.
The remaining 20 acres of land will be transformed by VSM into:
– 3 high-quality residential neighbourhoods comprising 3,000 new homes;
– 135,000 sq ft of office space;
– 100,000 sq ft of retail, leisure and new community facilities, including shops, cafés and restaurants.
What are the growth sectors in the UK and where is the demand for BIM?
We are seeing an increasing demand for BIM and Digital Engineering across many sectors in the UK, especially in Smart Infrastructure such as High Speed Rail and Highways via the Smart Motorways Programme.
What is the UK Industry and economy like after Brexit?
The UK Industry is still in a state of flux post Brexit. The marketplace is becoming more competitive and challenging for not only the construction sector but also the retail sector. We have just observed recently many well established high street brands facing closure due to this changing landscape. We are also observing a change in conventional consumer spending patterns.
I believe these changes will result in a leaner economy. However, these challenges give businesses an incentive to innovate and become more agile. This subsequent climate will provide opportunities for new enterprises and business models to emerge that embrace digital capabilities and are more responsive to the customer's needs.
What are your predictions for BIM adoption over the next few years in the public and private sectors?
We will be seeing an increasing demand for improved quality, innovation, certainty of cost and programme delivery from clients. Digital Built Britain will enable the digitisation of our built environment and will help meet the Government Industrial Strategy (2025) targets of 33% lower costs, 50% faster delivery, 50% lower emissions and 50% improvements in exports. BIM and data will continue to play a significant part in sector transformation and the achievement of these goals.
We will also see an evolution of BIM as businesses become more digital. There will be an increasing rate of change in technology developments. We will see the supply chain become more digitally mature and integrated.
However, one risk that will remain will be how larger organisations adapt and become more agile to respond to cultural and technological shifts in the marketplace. We already see the effect of such changes in the retail sector with large-scale closures of established high street brands.
Are clients becoming more knowledgeable about BIM and are their requirements changing?
I believe clients are rapidly discovering that to survive as a modern enterprise you must become digital. BIM & Digital Engineering is providing direct operational benefits for clients to plan, develop and manage their enterprise facilities. We are observing an increasing awareness and demand for BIM and Digital Engineering in all of VINCI's business sectors. Clients have more focus on Asset Management and Lifecycle (6D and 7D). Obtaining the right information at the right time is an important factor in how successfully a facility can be commissioned and maintained.
You were a judge for the ICE Awards, can you tell us about your experience?
It was an honour to support and contribute to the Irish Construction Excellence Awards. I am very proud of the Irish companies that participated. The standard of the submissions was very high. I was inspired to see how Irish firms are innovating and exporting their skills to develop and support challenging international projects.
What is your advice to young Irish professionals wanting to build a career in Digital Construction?
Follow your passion. Stay curious. Grow your personal network. Continue to hone your digital and technical skills.
The contents of this site are subject to copyright laws and may not be reproduced in any form without the prior consent of the publishers. The views expressed in articles do not necessarily represent those of the publishers.