Over the past week, we have been watching the 2018 World Cup in Russia and seeing the Worlds gathered teams play in these impressive stadiums. The stadiums comprise of new-build and renovated and extended venues. The B1M have provided construction and football enthusiasts with a guide to the Top 5.
An estimated $10bn has been invested in building stadiums and upgrading existing ones to host the World Cup in Russia. Such large investment has been the case for past tournaments in other parts of the world. Here we get a chance to view some of the top developments in Russia.
The top five FIFA World Cup Stadiums listed by The B1M are as follows:
5 – Krestovsky Stadium, Saint Petersburg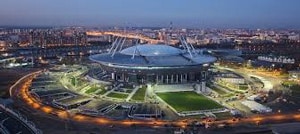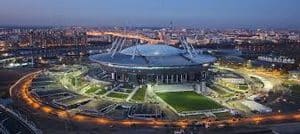 Reportedly costing $1.7bn the stadium has a capacity of 68,000 seats.

4 – Fisht Olympic Stadium, Sochi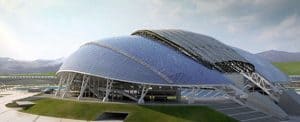 The $779m stadium is named after the nearby Fisht Mountain and has a capacity of 40,000 seats.

3 – Cosmos Arena, Samara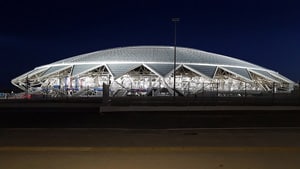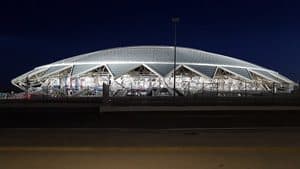 The $370m stadium has a capacity of 45,000 seats.

2 – Luzhniki Stadium, Moscow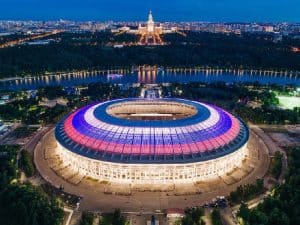 The $420m refurbishment project has created a stadium with a capacity of 81,000 seats and will host the Final.
1 – Ekaterinburg Arena, Ekaterinburg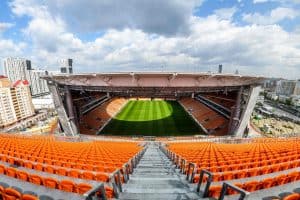 Upgraded at a cost of $215m in 2018 the stadium has a capacity of 45,000 seats.
You can view The B1M's 'Top 5 FIFA World Cup Stadiums: Russia 2018' video here and also read more about the stadiums.
View the video here

Football and construction enthusiasts don't forget Irish building magazine's World Cup giveaway is here!
For a chance to get your hands on an OFFICIAL TELSTAR 18 WORLD CUP MATCH BALL, simply follow @IrishBuildingOL on Twitter and RT to enter. Irish building will give 1 away each week of the tournament, starting on Friday, June 22nd. Click here to view on Twitter.
The B1M have also produced another interesting video on stadium construction. You can view 'Top 5 Stadium Builds by 2020' here
Follow BIMIreland.ie on Twitter @BIMIreland