The Construction it Alliance are pleased to announce Emma Hayes has been appointed to the Board of the Construction it Alliance, as a non-executive director. Emma joins, Ralph Montague (Arcdox), Kevin Rudden (Garland Consultancy), Ken Thomas (Waterford IT), Ken Woods (WK Nolan), Trevor Woods (ConstructIT), Claire Penny (IBM), Paul Brennan (BAM) and David Philp (AECOM) on the Board of Directors.
Emma is Managing Director of Digital Built Consultants, a BIM and Digital Information Management Consultancy. She brings over 20 years' experience in the AEC industry in Ireland and internationally to her role on the Board. She is a Chartered Architectural Technologist and holds a Bachelor's Degree in Architectural Technology from Dublin Institute of Technology (DIT), Bolton Street and a Master's Degree in BIM Management from Middlesex University. Previously, Emma was the Group BIM Manager with PM Group where she was responsible for the development and implementation of the Group BIM strategy and roll-out of procedures and workflows for BIM adoption across the organisation's network of offices in Europe, Asia and the US.
Emma told BIMIreland.ie that she "is very honoured to be part of the CitA Board as they are actively involved in driving progress in BIM adoption in the AEC industry in Ireland." CitA are a not-for-profit organisation that focuses in the promotion of Digital Construction in Ireland since its inception in 2002. CitA's activities predominantly include the provision of events, training and research activities in response to its members' needs. CitA has grown over the years to in excess of 300 businesses across the architectural, engineering and construction supply chains in Ireland, which includes in addition a large number of specialist IT vendors, governmental departments and agencies. It has a very close working relationship with all of the main stakeholder bodies in Ireland, such as, the RIAI, SCSI, CIF, ACEI and Engineers Ireland.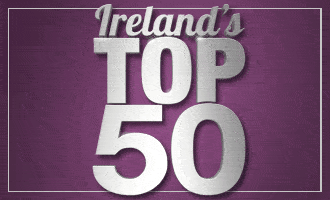 For the past two years CitA have been fortunate to be given the opportunity by Enterprise Ireland to work on the BIM Innovation Capability Programme in 2016 and 2017. This important project sought about collating data that would assist the newly formed National BIM Council in creating an informed and internationally respected Digital Construction Roadmap for Ireland, which has at its core the vision that Irish AEC businesses would be provided with a platform of support for the innovative use of Building Information Modelling (BIM) by 2021.
Emma notes that "CitA continues to drive the adoption of Digital Technology and the implementation of BIM processes through their Skillnet training courses, monthly seminars and annual conferences."
Emma also spoke to BIMIreland.ie about the fantastic CitA network "where people and organisations can connect with industry thought leaders and peers to share ideas and support throughout their BIM journey."
Emma was a BIM Judge for the 2018 ICE Awards. You can read more about Digital Built Consultants in a recent Irish building magazine interview here: https://tinyurl.com/ycejmxwx