Pat Kirwan leads the BIM group at Henry J Lyons architects and is an expert on sustainable design. With the RIAI he has done great work to promote high standards in Architectural Technology as a profession. In the industry, Pat has worked on some major BIM projects, namely the Central Bank of Ireland HQ.
Here Pat talks to BIMIreland.ie about his work with BIM, his roles with the RIAI and how we can use BIM to improve construction sustainability.
Can you tell us about your work as an Associate, BIM & BREEAM AP at Henry J Lyons Architects?
My work in Henry J Lyons is varied, I lead our internal BIM core group and am responsible for the implementation of BIM on projects. I am also involved in the technical design and delivery of projects from initial design to completion stages. As an advocate for sustainable design and digital construction, I use digital technology to aid in delivering sustainable design solutions where possible.
Can you tell us about the main projects that you have utilised BIM on?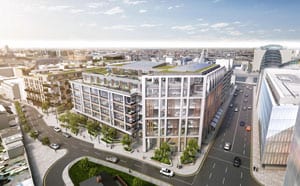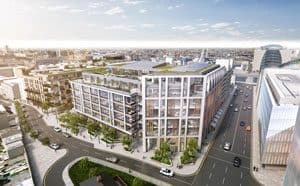 BIM has been implemented on a number of high profile projects across our studio, these include the new Central Bank of Ireland HQ, Office developments on Nassau Street, Wilton Terrace, Charlemont Street and Cardiff Lane in Dublin along with a number of projects run through our Cork office. We have delivered high-quality fit-out projects through BIM for clients such as Google, eBay and Amazon. We worked in partnership with BAM on two schools from the NDFA Schools Bundle 5 delivery programme which were delivered to BIM Level 2.
What has been the outstanding project from these and how did BIM deliver value to the client and help the design team and contractor deliver the project?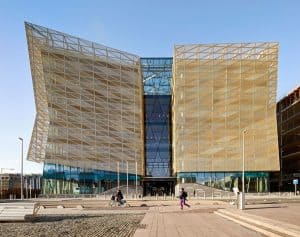 The outstanding project for me is the new Central Bank of Ireland HQ. I was involved in the project from concept design to completion stages, the use of BIM throughout all stages was one of the factors in delivering a high-quality building to the client. During the early project stages, being able to interrogate the design through 3D models allowed the design team to make more informed decisions, it also gave the client a greater understanding of the design concept. The Central Bank has a unique façade, the outer skin acts as a solar shading layer with perforated aluminium panels shielding the inner skin from solar heat gain. Integration of the architectural design concept model and the energy model was key at arriving at an optimum solution. At construction stage, the specialist façade contractor integrated the façade model into their manufacturing processes to achieve a high-quality consistent finish with a more streamlined manufacturing line.
What changes do you want to see in the use of BIM in Ireland?

I would like to see better engagement with those that procure buildings, a greater understanding of the benefits of BIM from design, construction and operation stages will lead to more informed procurement at all levels. Talk of BIM in Ireland to date has predominantly focused on large developments and as a result, has left design professionals and contractors working in the residential sectors out of the BIM Community. I would like to see more emphasis put on bringing the residential market into the BIM sphere.   
What topics should we be talking more about in the Irish BIM Community?
We should be looking to integrate sustainable design more into the BIM workflows, increased collaboration between the Architect and the Energy and MEP Consultants. More awareness is required on 4D and 5D workflows, bring the Project Manager and Quantity Surveyor more to the centre of the BIM Community. An increased knowledge of the needs of material takeoffs will improve the quality of data in models and drive the uptake of 5D workflows. The net needs to be widened to include not only BIM but digital technologies in a wider sense.
How do you see BIM roles changing in the near future and is there a need for standardising education and training and having clearly defined job titles?
Presently, BIM roles seem to focus on either a "BIM Manager", "BIM Coordinator" or a "BIM Technician". I would like to see roles aligned to industry standards such as "Interface Manager", "BIM Information Manager" etc, this should give better standardisation in education and training and more focus on each role. As BIM maturity evolves and uptake of digital technologies increases, the industry should look to roles such as "Implementation Manager", "Director of Digital" etc to move more towards Digital Construction and an overall digitalisation of the sector.
In your opinion how do you see BIM changing the role of the Architectural Technologist?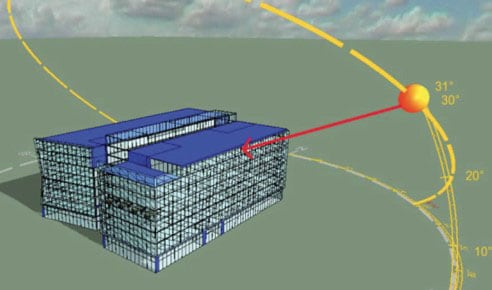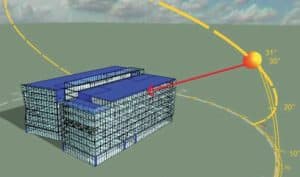 BIM affords Architectural Technologists with an opportunity to increase their skill base and fulfil a number of different roles. The Technologist develops technical design solutions and coordinates other members of the project team, BIM ensures these can be carried out in a more efficient manner and deliver better results. In the latest edition of the RIAI publication, Architecture Ireland, the RIAI President speaks about the need for the specialisation within practices and the need to collaborate with others whilst bringing additional skills to the profession. Architectural Technologists that can fulfil a wide variety of key roles within the BIM environment and offer specialist skills such as thermal bridge modelling etc will help to diversify the more traditional role of the Architectural Technologist and bring specialisation to the architectural profession.
With over 20 years' experience, how have you seen BIM change the way the design team works to develop a design and present the information to the contractor?
Design teams have been delivering highly complex projects long before BIM, however, they can now deliver these projects in a more efficient manner and with greater certainty. Integrated design is becoming more to the forefront with teams utilising BIM to interrogate their designs in a collaborative environment. Project deliverables to a contractor are still very much in the form of 2D, we may be a while off procuring projects directly through a BIM environment, however, we are very much on our way. The advent of blockchain and more advanced common data environments look very exciting and will revolutionise how we present "Data" to the contractor.
What is your opinion of BIM education and training in Ireland?
BIM education and training in Ireland is of a very high standard thanks to dedicated BIM champions in the industry. CitA are doing tremendous work to increase awareness and knowledge across the sector, educational institutions such as DIT have developed world-class training programmes in BIM and digital technologies, their graduates are in high demand at present. It is encouraging to see the CIF, Enterprise Ireland and the Government now integrating BIM into their programmes, this will help to increase demand and raise the quality of our educational programmes further.
Can you please tell us about your activity in the RIAI – your current roles and previous roles?
I am involved with the RIAI on many levels. I currently represent RIAI registered Architectural Technologists on the RIAI Council and am a member of the Architectural Technology Committee and Sustainability Taskforce. I was a member of the expert group that developed the Architectural Technology award standard in conjunction with Quality and Qualifications Ireland (QQI), the standard is expressed, by National Framework of Qualifications (NFQ) Level, in terms of required knowledge, skill and competence. I am also a member of the RIAI Visiting Boards which assess RIAI accredited Architectural Technology courses being run in the higher educational Institutions against RIAI accreditation standards.
My work with the RIAI predominantly focuses on the quality of education and competencies of RIAI registered Architectural Technologists. The digital transformation towards technologies such as BIM requires a shift in approach how higher educational institutions deliver programmes and focus on the skills and competencies that will enable graduates to support integrated design and delivery approaches as well as equipping them with the skills necessary to fulfil and coordinate roles & responsibilities as required. This should be aligned with the core competencies of an Architectural Technologist, which include delivering technical design solutions whilst ensuring regulatory compliance. Through the RIAI, I hope to raise the skill and competency level of Technologists to meet the challenges of the digital change which is starting in design and construction industry.
How can we utilise BIM in Ireland to deliver a more sustainable built environment?
Changes in building regulations towards Near Zero Energy Buildings (NZEB) will require greater attention to analytical design and in particular energy usage. Computational design allows designers to analyse their designs in real time against energy usage, natural light levels etc and helps informed design decisions to be made at an early stage in the design. The Irish Green Building Council are currently developing a national database of embodied carbon in products and materials, this combined with project BIM models will aid in determining the environmental lifecycle of buildings from design, construction and beyond.
A recent report by the McKinsey Global Institute identified that the construction industry globally is worth $10 trillion annually or approx. 13% of the worlds GDP. This places the construction industry as one of the world's largest sectors, yet it is one of the poorest sectors globally in terms of productivity. It is also one of the lowest digitised industries globally. The McKinsey report identifies seven key actions areas which can boost productivity by 50-60%; these include Rethink Design, Improve Procurement and Supply Chain, Improve onsite execution and infuse technology and innovation. Productivity and Sustainability are inherently linked; a simple example of how digital technologies such as BIM can lead to a more sustainable built environment incorporating the key action areas in the McKinsey report is in modular and offsite construction. Virtual construction models built in BIM and linked directly to the manufacturing process leads to lean processes which in turn will significantly reduce material wastage, energy and natural resources and improved onsite execution. Improving the digitalisation of the construction industry will not only improve the productivity of the sector but will significantly improve the sustainability of the built environment.
What is your advice to Green Building enthusiasts with regards upskilling in BIM?
I would advise anyone who is interested in environmental sustainability to identify their skill base and seek training programmes applicable to their skills. A good overall knowledge of BIM will give a bigger picture of how and where your skills can be of a benefit.
The contents of this site are subject to copyright laws and may not be reproduced in any form without the prior consent of the publishers. The views expressed in articles do not necessarily represent those of the publishers.