Around 1,400 delegates descended on Tobacco Dock last week for the inaugural Autodesk University event in London. During the two-day conference, C-level executives from Autodesk came together with customers, partners and academics to discuss the future of making things and how the construction industry is converging with manufacturing and design to produce an amazing built environment.
Core tech trends such as virtual reality, machine learning, the cloud and big data were central to many discussions around the show floor. For instance, we heard from experts how computers are being used to design the strongest structures with the least material. Known as generative design, this capability, which uses the power of the cloud to produce multiple design iterations, has the potential to revolutionise the built environment by providing architects and engineers with designs they would never come up with themselves.
As the industry makes the monumental shift from paper to digital, there is a greater need to connect data from disparate sources together. This is something that was covered in depth by Sarah Hodges, Director, Construction Business Line, Autodesk, during her keynote on day two. In her presentation, Sarah discussed how the power of the cloud and big data can be used to better design, build and operate buildings and infrastructure. We learned that several updates are being made to Autodesk's construction management software, BIM 360, such as field management, model coordination and design collaboration; all of which will be unveiled over the next few months.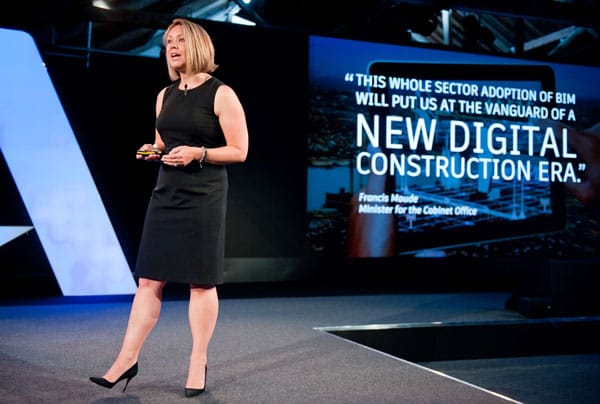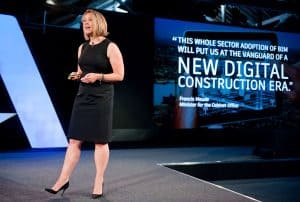 Building Information Modeling (BIM) was another hot topic on the agenda, and we listened to Autodesk customers such as construction firm, BAM Design, and France's national rail firm, SNCF, talk about the benefits of BIM for their organisations, such as enhanced collaboration, coordination and communication. Elsewhere, delegates were challenged on their readiness for BIM, with top tips and guidance given to those still struggling to get compliant with the BIM Level 2 mandate, which came into force last year.
Overall, the first Autodesk University event to hit the UK capital was a great success, with lots of exciting product launches and updates unveiled and countless customer stories shared to inspire others to make anything. We look forward to seeing how the key trends explored at the conference play out in the industry over the next few months as the built environment is brought firmly into the digital era.