From its early beginnings in the 1920's, supplying the Sika One Water proofer product, to prevent water ingress at the Shannon Hydro
 

Scheme; The Liffey Tunnel; and the Currency Commission in Dublin, Sika has been around in Ireland long enough to understand the market better than most.

Sika now manufactures and supplies over 5,000 products to the construction industry and is the largest construction chemical manufacturer in the world, based in 90 countries, employing over 17,000 staff, and has an annual turnover in excess of €5.1 billion.

On a local level, the man at the heart of Sika Ireland is Declan Carroll who, as MD for the past 20 years, has shown entrepreneurial flare that has led the business to grow and achieve stability through the good times and the not so great times. Declan recalls, "I came across Sika products while working on the Channel Tunnel. Although the brand was being distributed through Irish builders' merchants, I decided to take it back to Ireland and concentrate more on watertight concrete, particularly for underground construction. Our first focus was on supplying concrete admixture to the concrete industry; the business rapidly took off from there."

Much of this success can be credited to Sika's focus on innovation and constantly looking at new ways to improve products and service packages for their customers. It was this drive for innovation that led Sika to become a thought leader in the revolution of Building Information Modelling, or BIM, as most of you will know it.

BIM is the practice of creating and using 3D modelling to interconnect project decisions; it is a platform that allows stakeholders to be involved in all parts of the project life cycle; aims to achieve cost savings, with less time spent on designing / planning and on site; and ultimately, a methodically planned construction execution.
Sika was the first flat roofing company to add its objects to the national BIM Library two years ago, recognising the value of BIM to all parties involved in the process. Sika was an early responder to the industry requirement for objects to be made available for use within this framework. Sika's BIM objects were created in conjunction with the Royal Institute of British Architects (RIBA), ensuring their compatibility with the vast majority of current software packages used by designers and specifiers. These include Autodesk Revit, ArchiCAD, Vectorworks and Bentley, as well as the neutral Industry Foundation Class (IFC) software, for export of files between different packages.
Martin Bidewell, Technical Services Manager for Sika Roofing comments, "The success of BIM relies on a collaborative approach and the sharing of project data through the supply chain. Sika gave careful consideration to both industry and user requirements. The availability of the objects means users can now confidently include structured, intelligent Sika system content in their 3D models, so that all stages of the building life cycle can be assessed, spanning concept, design, production, construction, operation and maintenance."
This collaborative approach to construction enables a project to be efficient and effective. This new method replaces the previous design process, relying on the systematic release of multi-stage drawings and specifications. Like any new process, change takes time, especially in an industry as fragmented as construction.
However, the streamlined and cost effective design process of BIM offers proven cost reduction and quality improvements to which Sika wanted to contribute.
The utilisation of BIM in Ireland is still in its infancy; however this is something that will definitely gain momentum, driven in part by the industry architects and main contractors, along with the knock-on effects created in the UK, where the utilisation of the BIM framework Level 2 will be mandatory for all centrally procured projects from March 2016.
According to Declan, architects are among those driving the move towards BIM adoption in Ireland. "There are very high technical aspects to our products. Every day, we're talking to architects and designers at a very high level and they're the people who are demanding and driving the new technology. Architects want to see things in reality, they want to be able to see what a project will look like when completed. BIM gives them that opportunity. We have always given architects what they wanted; we've always strived to be innovative and forward thinking. Embracing BIM allows us to continue that trend."
BIM has also played a part in Sika Ireland recently receiving ISO 9001 2015, a new, extremely detailed, standard that helps organisations demonstrate to customers that they can offer products and services of consistently good quality. "We think that we're probably the first construction company in Ireland to have this standard and we're certainly the first company in Sika to achieve it. It certainly demonstrates our commitment to investment, but also our ability to embrace technological advances in the industry, and ensure our customers receive the best possible service."
One Irish world class project that benefited from the use of BIM was The Kerry Group 'Global Technology and Innovation Centre' at Millennium Business Centre Park, Naas, Co Kildare.
Sika was approached by the project design team regarding the roofing element of the project. Firtsly, the specification required the roofing membrane to be 'LEED' accredited, and Sika has a range of products that meet these criteria.
The next requirement for this €100 million project was that it would be designed and built through the utilisation of BIM; therefore they needed all roofing details to be in BIM format. Sika was able to satisfy both requirements with their Sarnafil S327 18 EL in Solar Reflective Traffic White RAL 9016. This membrane satisfies the 'LEED' requirement with SRI (Solar Reflective Index) of >78. The architect was able to download the BIM objects from the NBS / RIBA national BIM Library, accessible via the Sika website or by contacting the Sika offices in Dublin.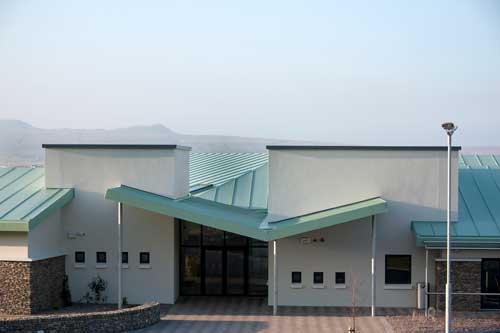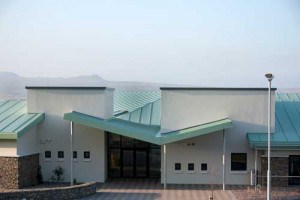 Declan says, "BIM will be a fundamental part of our business going forward, and we will continue to invest. Most recently we have developed objects for our waterproofing and flooring range of products. Sika Ireland's service includes the supply of detailed specifications and method statement service on our full range of products from roofing and concrete repair, through to industrial flooring, bund lining and corrosion protection, and we will continue to look at adding further objects over the next year."