MLM Ireland, a multi-disciplinary engineering and environmental consultancy has appointed Helen Duffy as Technical Director. In her new role, Helen will have responsibility for leading the management function and delivering on the strategic objectives of the business in Ireland.
MLM Group, headquartered in the UK, were established in 1966 and operate on an international level with a presence in Scandinavia, continental Europe and the Gulf States. As a leading provider of Building Control Compliance and Corporate Approved Inspector services to the UK market, MLM have established an Irish office to provide  similar expertise and service offering  to the Irish market as independent, third party Assigned Certifiers. MLM Group entered the Irish market in order to provide independent Assigned Certifier services in accordance with the Building Control (Amendment) Regulations 2014.
[rev_slider Surety]
Helen joins MLM Ireland after 20 years with JNP Architects, where as an Associate Architect & Partner, she led major public and private sector construction projects such as the Northwood Campus in Santry, the new Ashbourne Town Centre, social housing and healthcare developments both in Ireland and Northern Ireland.
Steve Oliver, Executive Chairman of MLM Group commented, "We are delighted to have appointed someone of Helen's calibre and experience, to lead and establish the MLM brand in Ireland, working in partnership with our UK-based multidisciplinary experts. She has an impressive track record of work to date, possessing outstanding cross-industry knowledge and expertise, which will be invaluable in sustaining and building our bespoke tools and service offering." 
Helen is a graduate of the University of Liverpool where she achieved a BA (Hons) and BA in Architecture. She is also a registered member of RIAI (Royal Institute of the Architects of Ireland) and RIBA (Royal Institute of British Architects) and spent time working in Switzerland and the United Kingdom before moving to Ireland in the mid-1990s.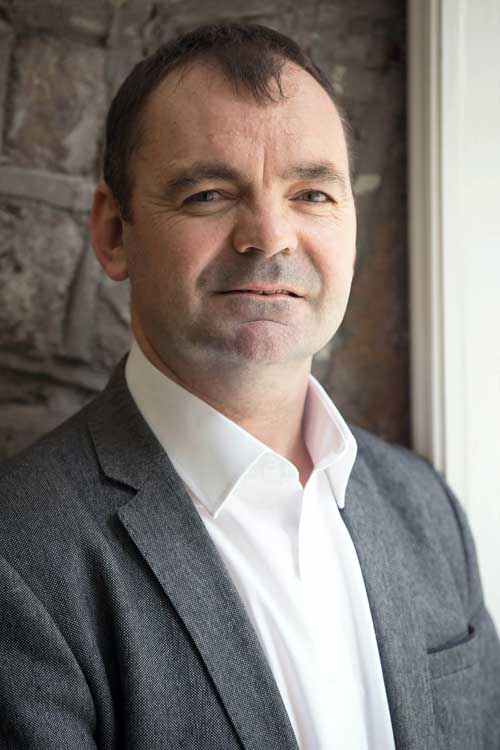 Jarlath O'Neill has been appointed as Senior Building Control Surveyor of MLM Ireland,  Jarlath will lead site inspections and offer compliance support to the Group's clients in Ireland, ensuring compliance with the new regulations.
Jarlath initially joined MLM in 2014 as a Building Control Surveyor in the Group's UK operation. Prior to this, Jarlath spent over 20 years working with some of Dublin's leading Architectural firms including Project Architects and MCORM Architects as a Building Control Supervisor, Architectural Technician and Energy Consultant.
Steve Oliver, Executive Chairman of MLM Group commented, "We are delighted that Jarlath is joining  MLM Ireland, having playing a leading role in the growth of our multi-disciplinary operations in the UK, as well as playing a mentoring role to our graduate programme. His outstanding experience in the area of Building Control and other related disciplines, gained over many years, will prove to be a huge asset to our business and greatly enhance our offering to clients, as we look to grow and sustain our Irish operations into the future."
Jarlath is a graduate of DIT, having achieved a Diploma in Architectural Technology and a MSc. in Energy Management. He is also a technical member of the RIAI (Royal Institute of the Architects of Ireland), Associated Member of the CABE (Chartered Association of Building Engineers) and registered Building Energy Assessor with the SEAI for non-domestic and domestic buildings.