Leading Mechanical and Electrical services company Winthrop has been awarded the full Mech and Elec Subcontract for the new Central Bank of Ireland headquarters.
The Bank formally appointed Walls Construction Ltd. as Main Contractor for the new building on 13th April 2015.
Construction works have commenced and the Bank anticipates to commence occupation in the new building in late 2016. Located on North Wall Quay, the total estimated development cost of the new building is expected to be circa €140m.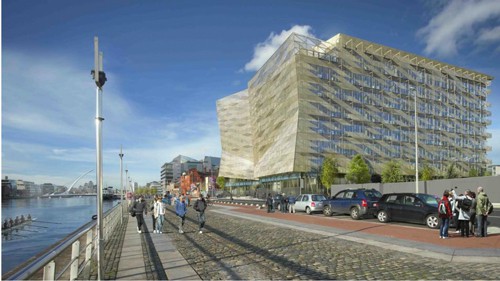 "The building will be full fitted out to BREEAM Excellence standard. A key design feature is an energy saving mixed mode ventilation strategy which when external conditions are acceptable will allow the façade mounted louvres to open and allow fresh air enter the space. Electrically, advanced lighting control and luminaries have been selected to provide the optimum low energy offering lighting required. Electrical energy back-up systems are also provided as well as all the usually required electrical mechanical systems for a highly serviced and secure office environment", said Mr. Barry Hennessy, Business Development Director at Winthrop.
WInthrop began trading in 1995 and now has offices in Dublin, Cork and Waterford. It currently directly employs in the region of 450 people.