Founded in 2000, Glasgow and London based firm Soluis offer a plethora of services to firms, one of which is helping their clients connect more effectively with their clients and project partners, allowing them to secure contracts, win competitions, achieve planning permission and enhance marketing coverage of their projects. With a large proportion of clients coming from the construction sector, the firm's dedicated studio team are well acquainted with the complexities of the building industry. 
Director Scott Grant began his career in the architecture profession before moving into the technology sector and applying his technology skills to provide support and training to all manner of construction industry professionals. For the past five years, Scott has focused on promoting the benefits of BIM across the industry and was laterally responsible for the management of one of the UK's largest teams of Autodesk BIM implementation specialists.
According to Scott, BIM covers a range of capabilities that in reality break down into several areas that require their own clear definitions and are applicable in different ways to the many professionals involved in construction projects. By its very definition, BIM encourages the creation of data, and while this is a great thing when it comes to designing, delivering and operating a built asset, it often serves to overwhelm the external project stakeholders. Scott states,  "technical data produced through BIM is ultimately the source of information required at each stage of a project and is perfect for review by project team members; but this data in itself does not reflect enough of the end result to immediately resonate with the clients or end-users." 
Another  key aspect to consider is that the external environment has changed considerably, as the construction industry has gradually moved towards more intelligent development platforms and collaborative working practices. The challenge for construction, then, is that despite creating vast reams of valuable data through the BIM process, each interested party only wants to know about the bits that relate to their function or interest, and handing it all over is a sure way to guarantee that the key information is overlooked. "The imperatives Soluis are addressing are in helping the industry to efficiently harness the relevant parts of the available information, capturing the attention of those (often key) non-technical stakeholders and ensuring there is a direct route to higher levels of engagement and understanding." This means more than just the visual impact approach to presentation, despite the fact that it's often the emotional impact of such imagery that ends up convincing the financing stakeholders to award a contract. According to Scott, there are repeated examples of money being wasted late in the process because key stakeholders didn't truly understand the technical information or were swayed by a conceptual presentation that didn't offer sufficient understanding of more practical considerations.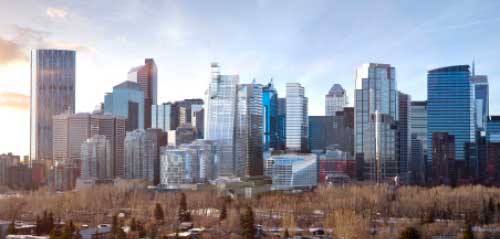 Scott believes that by using a combination of the latest hardware devices  and cutting edge gaming platforms, the industry will be able to engage any audience and move to an approach that informs and educates through entertainment. There are significant benefits to this approach. The flexibility of consumer graphics engines, together with the familiarity of consumer level hardware means that project information becomes widely accessible at all levels. Also, existing platforms that have been developed for the mass market can be re-purposed more readily to address some of the many challenges faced by the industry. "The speed of development associated with these benefits is greater than mainstream software vendors can typically fulfil. The success of presenting with purpose and clarity very often comes down to the bespoke requirements of specific projects, the objectives of the presentation and ultimately the audience."
 One of the best ways to promote the value of BIM to industry clients is to demonstrate how models and data can be put to good use for their own needs downstream, be that more effectively marketing property to prospective buyers, or simplifying 'in the field' access for maintenance teams. "Soluis have been developing interactive solutions for several years and there has been a notable increase in the uptake of such methods as the realisation of the benefits become apparent."
The availability of high quality model data from the BIM process also means that there are cost savings to be had. "Our customers can be more ambitious in how they present to clients. Although we can develop solutions from scratch, the re-use of the natural by-products of an intelligent, digitally driven process allow clients to see the value in the industry's efforts to improve its efficiency and quality of service." 
Overall, Scott says, the firm recognises the need to democratise BIM information to make sure the construction industry is able to connect with multiple audiences, as their data becomes increasingly more detailed through each stage of a building's life-cycle. "With such rapidly evolving consumer technology on offer, we look forward to a future when big data from BIM will be turned into all kinds of intuitive and engaging digital tools. It's our hope that in helping lead the innovation and development of these tools we will ultimately be part of a construction industry that's delivering a better service by communicating more clearly on the value it offers by way of performance, efficiency and certainty of outcome.